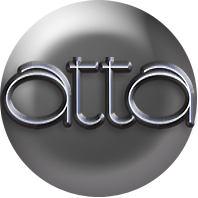 RESULTS
17km - Kings Park
Early-bird 7
18 January 2022
CONDITIONS: Hot (24º-28º); strong ENE
Records: 45.21km/h Cam Meyer Dec'18; 37.48km/h Emma Pooley Jan'15
Bib
Cat
Cat
Place
1
2
3
4
5
Total
Speed
Standard
Time
Std
Place
Comment
1
58
Jonathan Beck
30-39M
1
0:05:02
0:05:06
0:05:09
0:05:13
0:05:27
0:25:59.5
39.2
01:31
2
2
6
Lee Bolden
40-49M
1
0:05:07
0:05:13
0:05:17
0:05:19
0:05:11
0:26:10.3
39.0
01:51
1
3
7
David Bryant
30-39M
2
0:05:17
0:05:13
0:05:20
0:05:15
0:05:16
0:26:23.2
38.7
01:07
4
4
24
Dan Mijat
18-29M
1
0:05:23
0:05:28
0:05:24
0:05:30
0:05:17
0:27:03.8
37.7
5
55
Alex Stuart
30-39M
3
0:05:17
0:05:23
0:05:25
0:05:32
0:05:30
0:27:09.4
37.6
00:21
6
6
61
Greg Rossiter
40-49M
2
0:05:14
0:05:27
0:05:39
0:05:32
0:05:23
0:27:16.6
37.4
00:14
8
7
8
David Sofield
50-59M
1
0:05:27
0:05:34
0:05:32
0:05:30
0:05:21
0:27:25.9
37.2
01:09
3
8
20
Paul Braybrook
40-49M
3
0:05:24
0:05:30
0:05:29
0:05:35
0:05:30
0:27:30.2
37.1
00:00
11
9
31
Loic Draoulec
30-39M
4
0:05:31
0:05:31
0:05:26
0:05:31
0:05:51
0:27:52.2
36.6
-00:22
12
10
59
Barry Ryan
40-49M
4
0:05:36
0:05:42
0:05:42
0:05:37
0:05:46
0:28:25.8
35.9
-00:24
13
11
14
Kirsty Turner
30-39F
1
0:05:39
0:05:42
0:05:51
0:05:47
0:05:48
0:28:49.0
35.4
00:40
5
12
78
David Thompson
30-39M
5
0:05:09
0:05:13
0:05:14
0:08:12
0:05:19
0:29:09.6
35.0
-01:39
20
13
44
Brent McPherson
30-39M
6
0:05:49
0:05:56
0:06:02
0:05:56
0:05:56
0:29:41.0
34.4
-02:10
23
14
22
Robert Duncan
18-29M
2
0:05:46
0:05:53
0:06:03
0:06:05
0:05:56
0:29:45.6
34.3
15
45
Sofia Erhard
40-49F
1
0:05:54
0:05:49
0:05:59
0:06:04
0:05:58
0:29:46.5
34.3
00:03
10
16
28
David Equid
60-69M
1
0:05:50
0:06:02
0:06:02
0:06:07
0:06:11
0:30:14.6
33.7
-00:48
15
17
4
Ann Brinkamp
30-39F
2
0:06:03
0:05:55
0:06:05
0:06:07
0:06:09
0:30:21.7
33.6
-00:42
14
18
33
Darren Wright
50-59M
2
0:05:51
0:06:03
0:06:07
0:06:12
0:06:10
0:30:25.5
33.5
-01:56
22
19
52
Michael Orton
18-29M
3
0:05:53
0:05:55
0:06:07
0:06:15
0:06:19
0:30:31.4
33.4
20
15
Anna Massey
40-49F
2
0:05:57
0:06:09
0:06:20
0:06:18
0:06:07
0:30:52.8
33.0
-01:03
16
21
5
Sabine Bird
30-39F
3
0:06:05
0:06:08
0:06:15
0:06:15
0:06:16
0:31:01.8
32.9
-01:22
17
22
9
Anne Bramley
50-59F
1
0:06:05
0:06:08
0:06:18
0:06:20
0:06:10
0:31:03.5
32.8
00:15
7
23
36
Kurt Leitch
40-49M
5
0:06:13
0:06:28
0:06:22
0:06:18
0:06:00
0:31:23.2
32.5
-03:48
26
24
92
Anna Heitz
60-69F
1
0:06:15
0:06:11
0:06:20
0:06:17
0:06:28
0:31:32.8
32.3
00:11
9
25
47
Kirstie Robson
40-49F
3
0:06:15
0:06:16
0:06:23
0:06:22
0:06:18
0:31:36.2
32.3
-01:23
19
26
13
Belinda Alcock
40-49F
4
0:06:15
0:06:21
0:06:32
0:06:25
0:06:07
0:31:43.2
32.2
-01:54
21
27
39
Stacey Thomas
40-49F
5
0:06:12
0:06:11
0:06:21
0:06:31
0:06:29
0:31:46.7
32.1
-01:23
18
28
54
Constant van Wyk
50-59M
3
0:06:00
0:06:28
0:06:37
0:06:43
0:06:28
0:32:18.4
31.6
-03:59
28
29
12
Sam Flockhart
40-49F
6
0:06:24
0:06:31
0:06:35
0:06:38
0:06:32
0:32:43.6
31.2
-02:47
24
30
11
Melanie Wade
30-39F
4
0:06:30
0:06:33
0:06:35
0:06:35
0:06:28
0:32:43.9
31.2
-03:36
25
31
29
Marcus Rooney
40-49M
6
0:06:33
0:06:42
0:06:38
0:06:42
0:06:31
0:33:07.7
30.8
-05:11
31
32
35
Campbell McDowell
JM
1
0:06:42
0:06:48
0:06:52
0:06:43
0:06:51
0:33:59.4
30.0
33
16
Amy Currie
30-39F
5
0:06:48
0:06:46
0:06:47
0:06:54
0:06:45
0:34:01.8
30.0
-04:17
30
34
27
Luba Kovalenko
50-59F
2
0:07:10
0:06:58
0:06:55
0:06:54
0:06:54
0:34:52.7
29.2
-03:57
27
35
34
Ian Davies
70-79M
1
0:06:52
0:07:03
0:07:04
0:07:16
0:07:12
0:35:28.9
28.7
-04:02
29
36
3
Rob Bryers
60-69M
2
0:06:56
0:07:03
0:07:10
0:07:15
0:07:03
0:35:29.0
28.7
-06:02
33
37
32
Sue Broughton
50-59F
3
0:07:07
0:07:23
0:07:28
0:07:34
0:07:32
0:37:05.5
27.5
-05:42
32
38
10
Sue Beattie
HC M
1
0:07:16
0:07:33
0:07:45
0:07:55
0:07:56
0:38:27.8
26.5
35
39
38
Shirley Vine
50-59F
4
0:07:31
0:08:13
0:08:11
0:08:23
0:07:55
0:40:16.2
25.3
-08:53
34
40
2
Neil McDougall
HC M
2
0:09:07
0:09:25
0:09:27
0:09:40
0:09:49
0:47:30.3
21.5
41
85
Verity Bignell
18-29F
0:07:03
DNF
42
80
Nicholas Ford
18-29M
0:05:50
0:05:57
DNF
43
21
Wanda Jansen Van Vuuren
30-39F
0:05:53
0:06:02
0:06:08
DNF
44
73
Steph Pegg
30-39F
0:06:29
0:06:50
DNF
45
70
Lyndon Greeshaw
30-39M
0:05:27
0:05:38
0:05:42
DNF
46
74
Tim Pesch
30-39M
0:05:46
0:05:51
0:05:49
DNF
47
79
Andrew Coltrona
30-39M
0:05:48
0:06:06
DNF
48
64
Belinda Evans
40-49F
0:07:14
0:07:39
0:07:57
0:07:22
DNF
49
68
Maya Zoranjic
40-49F
0:07:29
0:08:07
0:08:53
DNF
50
84
Mel McCann
40-49F
0:07:03
DNF
51
89
Steff Van Amerongen
40-49F
0:05:59
DNF
52
40
Peter Mah
40-49M
0:05:58
DNF
53
65
Gary Hurren
40-49M
0:06:52
0:07:12
0:07:15
DNF
54
83
Angie McRobbie
50-59F
0:08:04
DNF
55
18
Jon Hanson
50-59M
0:06:27
0:06:22
0:06:31
DNF
56
50
Andrew Williams
50-59M
0:07:37
0:08:04
0:07:43
0:08:01
DNF
57
124
Karl McIntyre
50-59M
0:06:14
0:06:30
0:06:47
DNF
58
76
Andrew Ballam
50-59M
0:05:16
0:05:29
0:05:32
DNF
59
82
Chris Roberts
50-59M
0:05:28
0:05:35
DNF
60
86
Chris Reid
50-59M
0:06:11
DNF
61
77
Peter Foley
60-69M
0:06:34
0:06:40
DNF
62
87
Mark Wilson
60-69M
0:07:10
DNF
63
90
Allan Bowes
60-69M
0:05:53
DNF
64
66
Chloe Dal Passo
JF
0:06:40
0:06:58
0:07:02
DNF
65
56
Sam Morrison
JM
0:06:17
0:06:43
0:06:56
DNF
ParkBird POINTS
No points were calculated as the race was abandoned. The results of the series will be the standings at the end of Early-bird #6
Race Report
It was not the way we planned to end the Early-bird series. Unfortunately a rider had a serious crash on the course today and for their safety and the safety of those providing assistance the event had to be cancelled.
While we have posted the timing information that was captured prior to the cancellation it only covers a portion of the field.  We have decided that the points for the Birds in the Park series and the other series prizes will not incorporate any input from today's event and will be determined based on the standings at the end of EB6. The awards will be presented this coming Saturday, 22 January 2022 at the Zamia Cafe from 8am. If you are planning on attending the prize awards and coffee morning at Zamia, please RSVP so that we have numbers for catering.
Thank you to our many volunteers today; Paul Borrett who again towed the trailer and handled the signs; Deb Kemp and Jodie Earnshaw who managed the desk; Cheryl Del Passo looked after the turn at the city end and Mandy McEvoy at the Subiaco end. Megan Stalker was starter assisted by Olivia McIntyre corralling the riders; David Equid ran the timing system after Peter Meyer did the preparation work. Karl McIntyre and John Healy shared the role of Focal Point for the event.
A special 'thank you' to the riders who stopped to assist Wanda and helped with managing the situation, specifically Jon Hanson and Kirsty Turner.  At ATTA, rider safety is our priority and the Committee will continue to look at how we can continue to make our events safe for all who participate.
We wish Wanda all the best in her recovery and look forward to seeing her back on her bike again soon.
David Equid